Female Psychopath – the Scorpion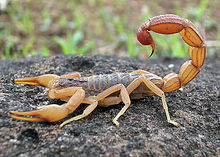 "The female psychopath walks among us.  She may charm like a songbird, but will sting like a scorpion. 
Born to Destroy
 is a compelling and unforgettable reminder that not all psychopaths are men." J. Reid Meloy, Ph.D., author, The Psychopathic Mind; 
Clinical Professor of Psychiatry, University of California, San Diego.For more information and the lowest price for Winifred Rule's Born to Destroy, see 
www.winisbooks.com
.
 Order through the PayPal link only. Price includes shipping and taxes.